Prints to Start Off Your Gallery Wall
Gallery walls are a very popular way to display art, prints, and pieces of memorabilia. They can be very straightforward and symmetrical, or more creative. I love that the layout of a gallery wall also becomes a work of art. There are different methods to arranging the art, different color schemes, and different scenarios that they work in.


I've been dying to start off a gallery wall in my bedroom at home for the longest time but since I'm away at school now that project has been put on hold. So, I've created my own virtual gallery wall right into this post!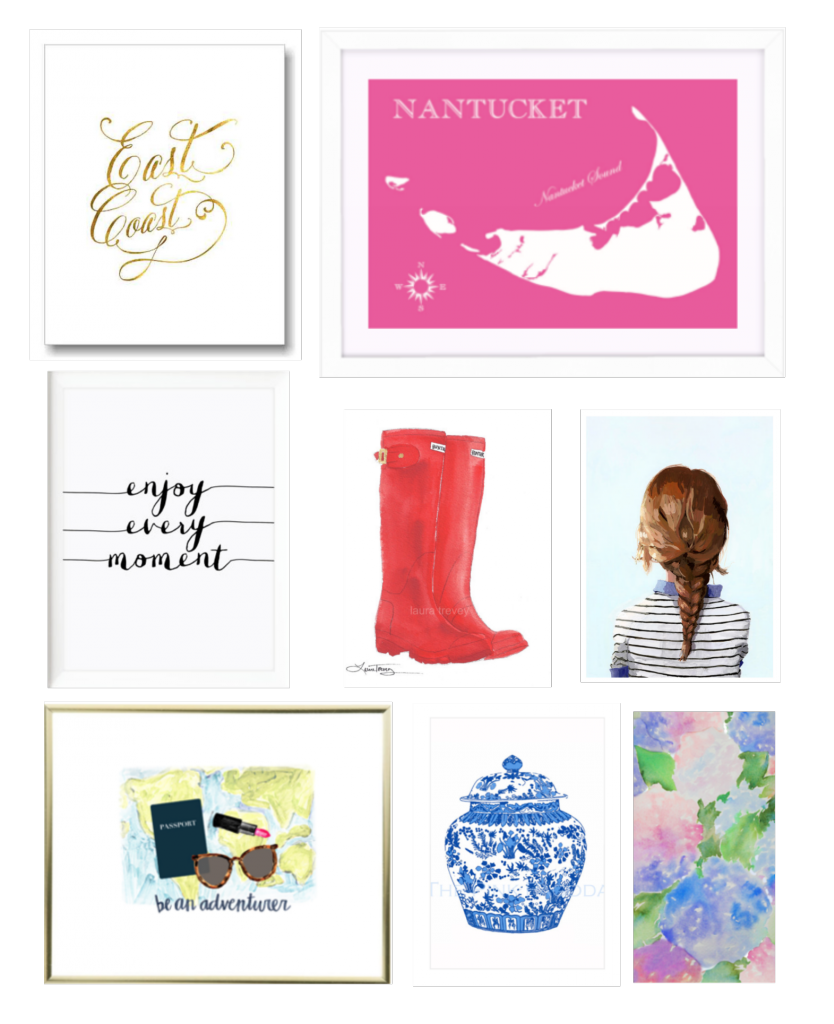 Click each piece of art to see where you can find more like it! *images not to scale